Freedom and Safety for your Dog, Peace of Mind for You!

A Local Brand You Can Trust
Electric Dog Fencing You Can Rely On
At Colorado Pet Fence, we know how important your dog's safety is. We're pet owners too. Our electric dog fence systems are safe, reliable, and cost effective. Plus, no other dog fence installer or brand can match our guarantees.
100 Percent Safe For Your Dog

Let Your Dog Enjoy The Whole Yard

Keep Your Dog Safe From Harm

Rechargeable Collars ($840 in savings)

No Risk, Money Back Guarantee
Our Gentle Training Program
One of the most common questions we're asked, "how long does it take to train my dog?" While every dog is different, our training program can have your dog trained in just 10 minutes.
On average, it takes a few visits in a 2 week span to help your dog know it's new boundaries.
Get A Free Home Evaluation
We understand how important this decision is to you and your best friend. We know you have questions and we want to make sure you understand everything.
We give you 4 different ways to reach us. Contact us today at (303) 725-4800 or use our contact page. You can also email Dale (Owner) at dale@coloradopetfence.com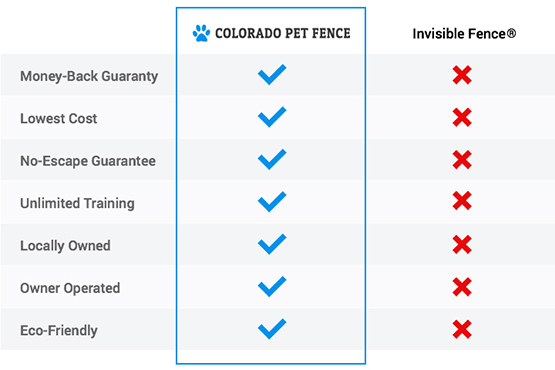 Because You And Your Furry Friends Deserve The Best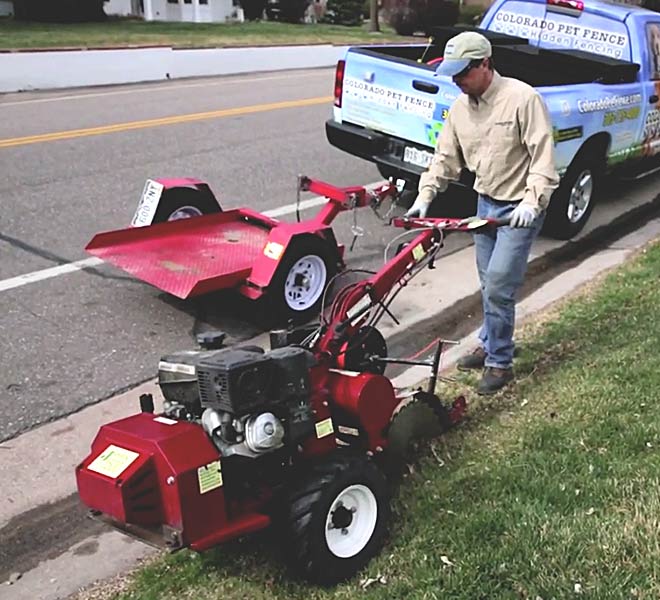 Over 10 Years Of Experience 
Colorado Pet Fence has decades of experience and is a local family-owned business based here in Denver, Colorado.
Colorado Pet Fence founder Dale Huskey has been helping dog owners just like you protect their furry friends with our completely safe electric dog fencing system. 
You and your dog deserve the very best and our high quality electric dog fence systems will give you the security your special friend needs.
Get Your Questions Answered
We understand this is an important decision for you and you likely have questions. While you're always welcome to call us, we also have our FAQ page you can access. Here, you'll find the most common questions we're asked.  Visit our FAQ page.
Colorado Pet Fence does provide free in-home evaluations. Dale will travel to your home, explain how our electric dog fencing systems work, and answer any other questions you may have. Please click on the button below to make your request.